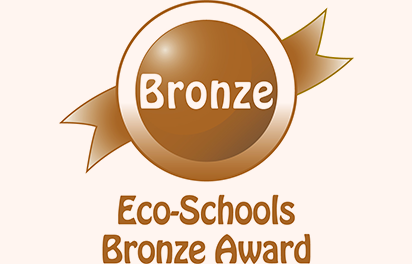 14 February 2020
We are delighted to announce that, after two terms of really hard work and dedication from the school's Eco Council, we have received the Eco School Bronze Award!
Congratulations to all involved and a special thank you to Mrs Brooks who has helped to organise the Eco Council and the Eco Council board.
The Eco Council met last week and already have plans in place to get us to silver.
If you want to see more of what the Eco Council plans to do please visit the Eco Council page on the school website or look on the Eco Council board.