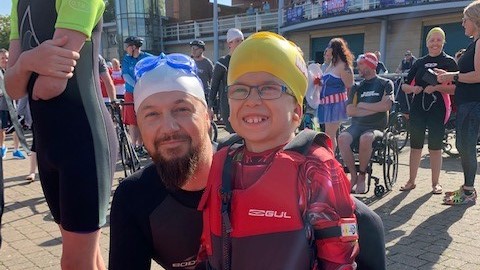 It's always good to hear about the achievements of our children outside of school and this week we heard about Ethan's completion of a triathlon over the summer holiday with the support of his family which included a 10K cycle in his trike bike.
Ethan's commitment meant that he was selected from hundreds of participants to take part in another challenge later that day which involved him being part of a team of three with the incredible and inspiring Paralympian Kare Adenegan as the team captain.
Mum reports that it was an incredible and inspiring day and Ethan was even part of an interview with Clare Balding which was aired on Channel 4 at the beginning of September.

Leave a Reply